My sweet Willow has a stuffed animal that she loves and it gives her security when we have to travel. That got me thinking about blankets that could easily fit in the carrier or in a bed on a cat tree. It is theirs and it could easily go anywhere with them.


The first blanket I made has been claimed as you will see below. Willow decided to lay down on it on the table and the next thing I knew she was sleeping.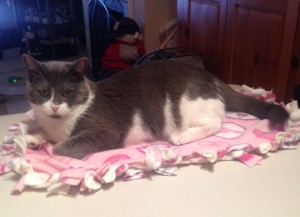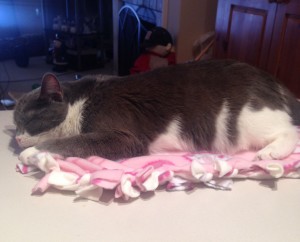 I donate $5 from each of these blankets to Grassroots Animal Rescue.

With every Pet gift purchase you will also receive my own "Who Rescued Who Poem". If you would like the message area to be left blank if you are giving as a gift please let me know.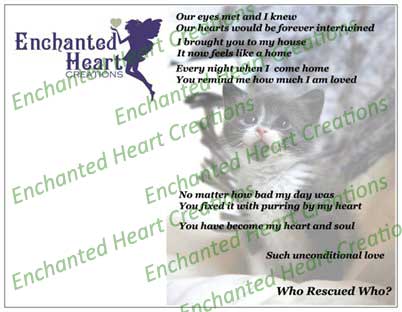 Pet blankets will be coming back. I am looking for new fabric patterns.
I have also started making catnip filled stick toys. There is catnip in four different places of the stuffed play stick.