You can now order Charm Bracelets and Pet Blankets.
Charm Bracelets are located under the Jewelry tab above and Pet Blankets has its tab above.
As I have mentioned if you don't see a charm or pet blanket theme you are looking for please reach out to me.
I am open to order in specific items.
Also starting today through March 8th I am offering Free Shipping on any order of $50 or more.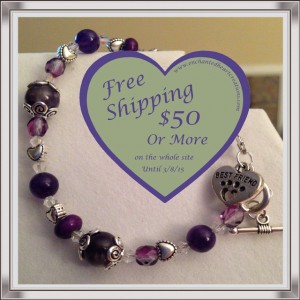 I hope everyone is staying as warm and safe as possible.